WELLNESS
AN OASIS WHERE TIME STANDS STILL
A SPA WITH MINERAL NOTES
Entering the Bellune pool is like embarking on a thoroughly revitalising, invigorating interlude where you can truly let go after a busy day in the city. Our wellness area, with its earthy, intimate decor and calm, soothing atmosphere is open daily from 8 a.m. to 10 p.m, and is reserved exclusively for hotel guests. Escape the hustle and bustle of the capital for a guaranteed sensory journey.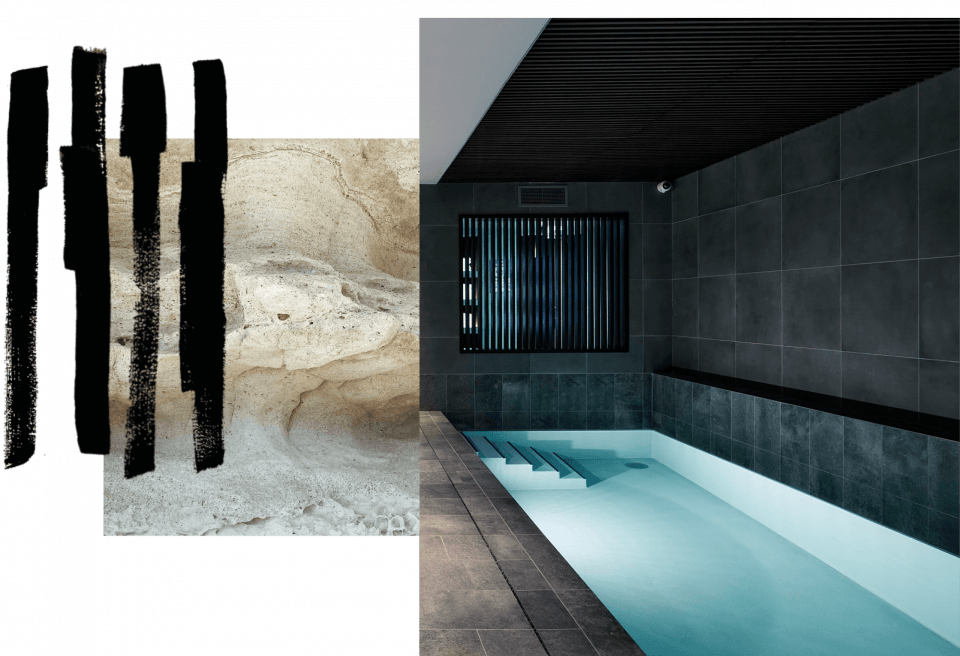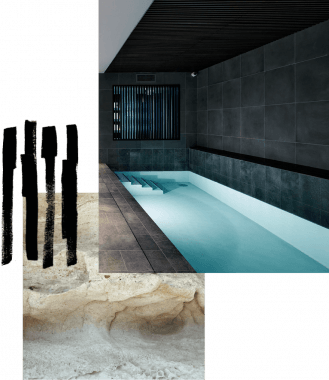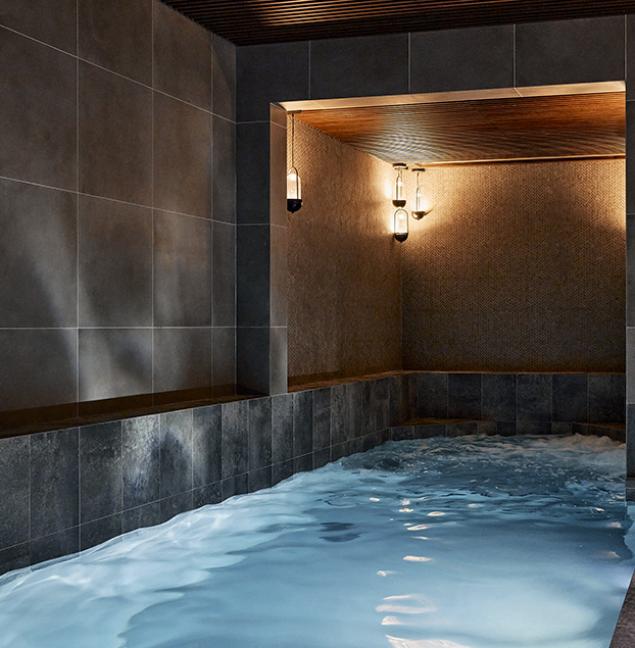 PLUNGE INTO CRYSTAL-CLEAR WATERS
THE POOL & HAMMAM
As a Parisian hotel with a pool, the Bellune has everything you could need for pure relaxation in the finest surroundings. Take a moment and feel yourself drift away in the atmosphere created by the exotic colour palette. The 10-metre-long pool with integrated water jets is heated to an average temperature of 28°C. You will also have full access to the hammam, the changing rooms and the rest area.
MENS SANA IN CORPORE SANO
FITNESS
AND WEIGHTS STUDIO
The gym has top-quality weights and wooden WaterRower sports equipment. The exclusive design, innovative technology, quality and unique functionality of this equipment will bring a new dimension to your fitness sessions. The warm, modern space which melds natural materials like wood, stone and earth is available to hotel guests every day from 8 a.m. to 10 p.m.